Blending Acoustics & Aesthetics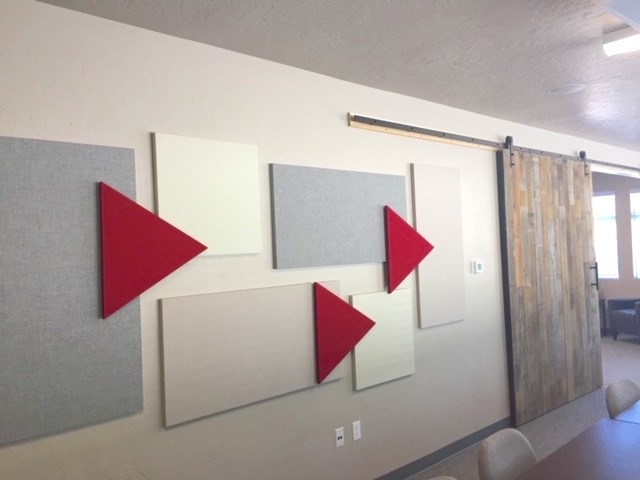 Acoustic panels do not have to be obvious or interfere with your interior design. Acoustic panels can be designed to blend into the wall with custom colors, textures and shapes.
Acoustic panels can also be part of the overall design. Acoustic Design Works can customize the panels with corporate logos, artistic patterns, or specially printed photos. This allows a room's sound control to be functional and attractive. Business and building owners and contractors can work alongside interior design professionals and the advisors at Acoustic Design Works to ensure your space looks as good as it sounds.